The United States is the top student destination in the world. It offers unparalleled opportunity for students from all walks of life to study and excel in their chosen fields. Combined with an economy that requires new talent every year, it is the ideal destination for students who want to study and make a living after graduation. Before we get into the details of the different types of student visas in the US, let's take a look at why studying in the US could benefit you.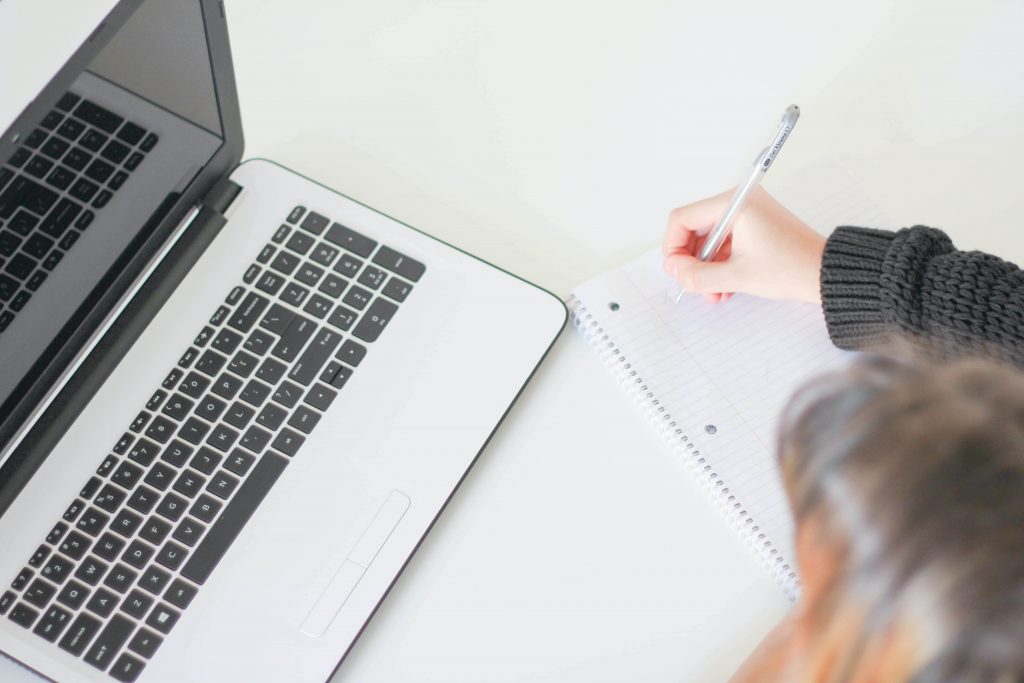 Why study in the US?
US universities are able to provide the best possible platform to international students, which is evident from their high scores. The country's education system offers the most comprehensive courses to students with equal emphasis on both practical and theoretical learning.
Financial Education
Diversity and flexibility
Excellent support system for students abroad
Healthy and Safe Communities
International students can often work while studying and practicing.
Fascinating lifestyle on campus
Study costs in the USA
U.S. universities fall into two broad categories: publicly funded and private institutions. Tuition for international students in public schools is based on non-resident costs, which are still usually less expensive than those of private universities. You will need about $ 10,000 to $ 55,000 per year to cover your tuition.
| | |
| --- | --- |
| Curriculum | Approximate tuition in USD $ |
| Undergraduate Degree | $ 15,000 to $ 40,000 per year |
| Post-graduate courses | $ 20,000 to $ 40,000 per year |
| Doctoral Diploma, Ph.D | $ 20,000 to $ 45,000 per year |
Upcoming recruitment in the USA
Universities and colleges in the US have 3 recruitments. Students have the opportunity to choose the term of their study from three main flexible recruitments, Spring (January), Autumn (September) and Summer (May).
Recruitment 1: Autumn semester – Starts in August / September and is the main recruitment.
Recruitment 2: Spring Semester – Starts in January / February, is also available.
Recruitment 3: Summer Semester – Starts in May / June and is available for selected Courses.
Now is the time to secure secure student loans USA! Fill out the form on this blog TODAY!
Student Visa Overview & Types
Work Authorization for Students
Prospective Students
Students must be over 18 years old. International students may work on campus for up to 20 hours per week or less during their academic terms and full-time during academic breaks, including summer. Off-campus employment requires some form of written or documented authorization issued by either USCIS or OISS. And also, you must be currently in legal status and enrolled as an F-1 student in the US for at least one academic year to be eligible for any form of off-campus employment.
Husband
Under U.S. government regulations, only married spouses can obtain dependent visa status. The student, academic or clerk can add a dependent spouse to their record and the spouse can then obtain a dependent visa status on the various types of F-2 and J-2 or H-4 student visas. These addictive situations have some limitations.
International Students
International students can apply for the different types of student visa in the F-1 or J-1 category. All full-time students admitted are eligible for the F-1 visa, as long as they are fluent in English and can show proof of funding for at least the first year of study. Most international University students have this visa status. However, some students may also be eligible for one of the J-1 student visa types.
US Student Visa Types
Who is eligible for a J-1 student visa?
Eligible J-1 students are either part of an established exchange program or receive at least 50% of their funding from a source other than personal or family funds. This can come from a scholarship, fellowship or an outside helper, such as the university, your government, a corporate sponsor, etc. Please note that financing through loans of any kind, including NU loans, are considered personal funds and do not qualify. These students can choose between F-1 or J-1 visa status.
Choice between F-1 and J-1 status
In addition to funding differences, these visas carry restrictions that may affect your eligibility for on-campus work, your spouse's ability to work or study in the United States, and more. Eligible J-1 students can use the table below to understand the key differences between the two visas.
J-1 students may also be subject to the two-year home requirement, often referred to as 212 (e). Although we can decide on the basis of funding, the Ministry of Foreign Affairs determines who is subject at the time of the visa application. If available, the 212 (e) J visa holder and his / her dependents must of course reside in their last country of legal residence for two years before returning to the United States. as an H-1B visa holder, L visa holder, K visa holder or as a permanent resident. There are also possible restrictions for a J-1 student who changes to another J-class, such as a researcher or teacher.
Scheme 212 (e) does not prevent a visitor from returning to the United States with another visa status, such as a F-1, B1 / B2 student as a tourist or for business purposes or as part of a visa waiver program. Returning to the USA. In one of these categories you can defer the requirement of two years stay in your home, but will not eliminate it.
There are three reasons why a J-1 visitor may be subject to requirement 212 (e):
The J-1 program is funded in whole or in part by the US Government, the Government of Visitors or an international organization.
J-1 engages in one or more of the skills listed on his / her guest exchange skills list.
The holder of the J-1 visa is receiving postgraduate medical education or training.
Types of US Student Visa Requirements (F1 Visa)
You will generally need the following for US student visa application types:
A valid passport valid for at least six months after your period of stay.
Recent passport size photo.
DS – 160 confirmation page.
Form I – 20.
Payment of SEVIS application fees.
Application as a non-immigrant.
If there are other additional requirements, your university will notify you before you apply.
PS: If there is anything more you would like to know. Add it to the comments section!
Thank you for reading this blog at 'Types of Student Visa In the US »If you want to read more, here are some blogs you might be interested in:
Are you looking for student education loans?