Wondering where to study for free in Europe? Well, Europe offers free education and many options for affordable learning for international students. In some European countries, education is free, while some offer free education only to EU students. Your dream of studying abroad in Europe will come true regardless of your financial situation. There are world-class institutes that offer free tuition for students (and international). You may have to pay administrative fees that are only a few hundred euros, but that's all.
If you are planning to study abroad, then these European countries will be your most affordable option to get cheap degrees from top universities.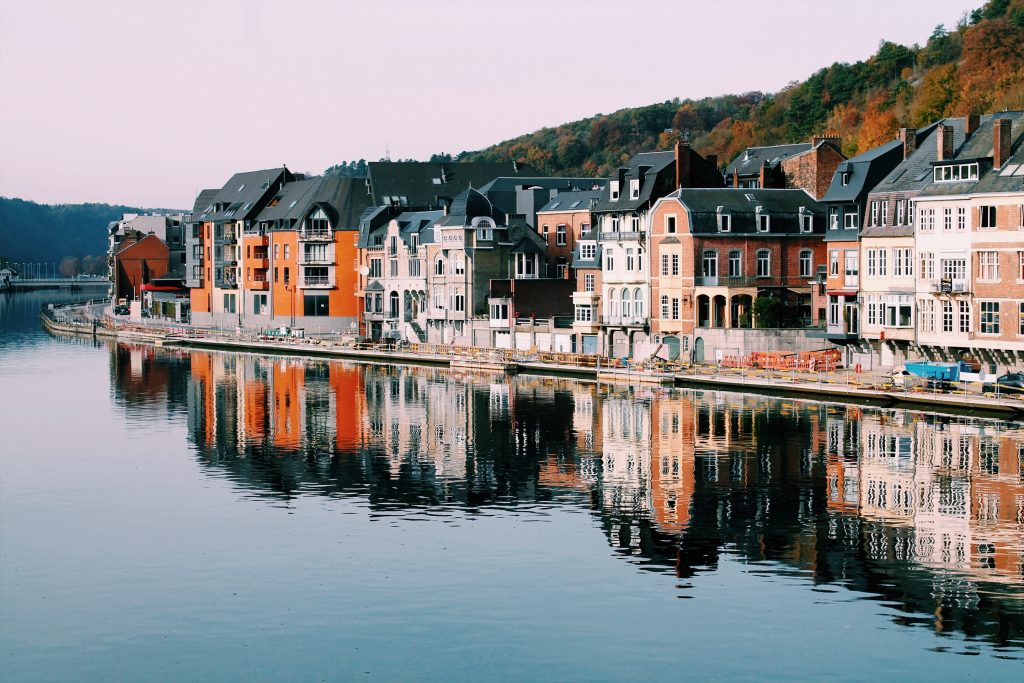 Note: Living expenses / health insurance are not included. (You can still apply for scholarships to cover these costs if needed)
Norway | Study in Europe Free
Our numero uno choice for international students to receive high quality education at zero cost is Norway! The Norwegian government uses taxpayers' money and funds education for indigenous and foreign students. This way you can enjoy a free ride to any state university. But here's the catch, the cost of living in Norway can bring you up to NOK 8,990 which is about 200 1,200 a month. This will cover everything from room costs, food, health care, clothes, transportation and various expenses. Therefore, you can manage your college budget accordingly.
In Norway, there are a total of 8 universities with 20 state university colleges. This Scandinavian country has top universities such as the University of Oslo, the University of Stavanger, the University of Bergen, the Norwegian University of Life Sciences, the University of Nordland and the University of Agder (UiA) which offer free tuition for everyone.
Germany
Germany is one of the top countries in Europe where you can pursue higher education at zero cost. Almost every public university does not charge tuition. This means that all you have to pay is the administrative fee which is at least 150-250 €, which is comparatively lower compared to Indian universities.
Only recently have only four of the sixteen federal states started charging for undergraduate programs – Bavaria, Hamburg, Baden-Württemberg and Lower Saxony – costing up to € 500 per semester. All other federal states require only a small student contribution of 50 euros without tuition each semester. Germany also offers a wonderful way of life to its students.
Sweden | Study in Europe Free
Almost a decade ago until 2010, Sweden did not offer tuition for anyone wishing to study in this country. Well, it's all over and a law has been passed by the Swedish parliament where they have to charge tuition and application fees for students outside the EU and EEA. But there are many scholarship programs on offer.
Even with tuition, universities offer full scholarships for international students. Below I will list some of the top Swedish universities without tuition fees.
Halmstad University
University of Uppsala
Lund University
Stickholm University
Jonkoping University
Stockholm School of Economics
The University of Uppsala was founded in 1477. It is a leading university ranked among the best universities in Northern Europe.
Finland
Finland did not charge tuition fees for any type of education, regardless of students at national level. But only until 2017, announce that it started charging tuition fees from non-EU and EEA students. This was only for Bachelor and Master programs taught in English. You can find some of the best and most well-known courses in this country, such as architecture, design and communication at great prices for international students. The country also offers a separate polytechnic college that offers internship-based education.
The University of Turkey and the University of Helsinki are the top universities preferred by foreign students in Finland. Students must cover their living expenses.
France | Study in Europe Free
The reason why France was included in the list is due to the top education but at quite low prices. France does not offer free tuition, but for EU students and French nationals, the cost is quite low. While for international students the cost is low compared to countries like USA, UK, Australia or Canada. Tuition for international students at public universities can be around 2,800-4000 euros per year.
France is offering more and more English courses for Bachelor and Master programs. This attracts a flock of international students each year. France also has a number of scholarship programs for students that can further help your living costs.
Austria
Universities in Austria offer courses at fairly low prices, as they are not completely free. For EU and NCA students, it is almost insignificant. The cost for non-EU students can be over a thousand euros per semester.
The leading universities in Austria are the University of Vienna, the Vienna University of Technology, the Medical University of Vienna and the University of Innsbruck. Students prefer to study at these universities especially when they come to study in Austria. It is also said that if you are a citizen of a less developed nation with an unfortunate financial situation, then you may not have to pay a penny at all.
I hope these beautiful European countries inspire you to study abroad and pursue your dreams. With rich education, these countries are also full of stunning natural beauty, exposure to the global perspective and opportunities.
Frequent questions
1. Which European country has free education?
Countries such as Norway, Germany, Sweden and Finland have excellent zero-cost education options. Many universities here are able to provide a zero tuition policy because they use taxpayers' money to help fund student education. At some universities, you can take advantage of zero-cost tuition by simply paying a small administrative fee.
2. How can I study for free in Europe?
You can look for many universities in countries across Europe that offer a zero-cost tuition policy. The most popular universities with universities that provide this policy are Norway, Sweden, Finland and Germany.
3. What is the cheapest country in Europe for free education?
Norway is at the top of the list of universities with zero tuition fees across Europe. Countless universities in Norway use taxpayers 'money to fund their students' education. Another strong candidate for free education in Europe is Germany, with many universities now offering zero-tuition policies for students.
If there is something you would like to add, do not hesitate to comment your thoughts below!
Did you like this blog? Well, let's look at some more blogs related to studying abroad, which are linked below!
Are you looking for student education loans?