The US hosts some of the best educational universities in the world. Therefore, studying in the US has been a dream of countless students around the world since time immemorial. However, when your studies are about to end, it is wise to think about the future. Once OPT (Optional Internship) is expected to be completed in the coming months, you should consider looking for ways if you intend to stay in the country. H-1B student visas are the best choice you have in such situations. Let's understand everything about the H-1B visa in depth here in this article.
H-1B visas for students: What is the H-1B Visa?
The H-1B is a nonimmigrant work visa with a work permit in the United States. It is categorized as a work permit that allows foreign workers to stay in the United States and work for American companies. If you are planning to obtain an H-1B visa, then you need to have specialized knowledge required in a specific field, for which the employer can not find a US-based employee.
The most common applicants for H-1B visas are international students. These students could study in an American undergraduate or graduate school and have a job offer in an American company. If you are such a student, then note that the competition is fierce and there are too many people applying for this visa.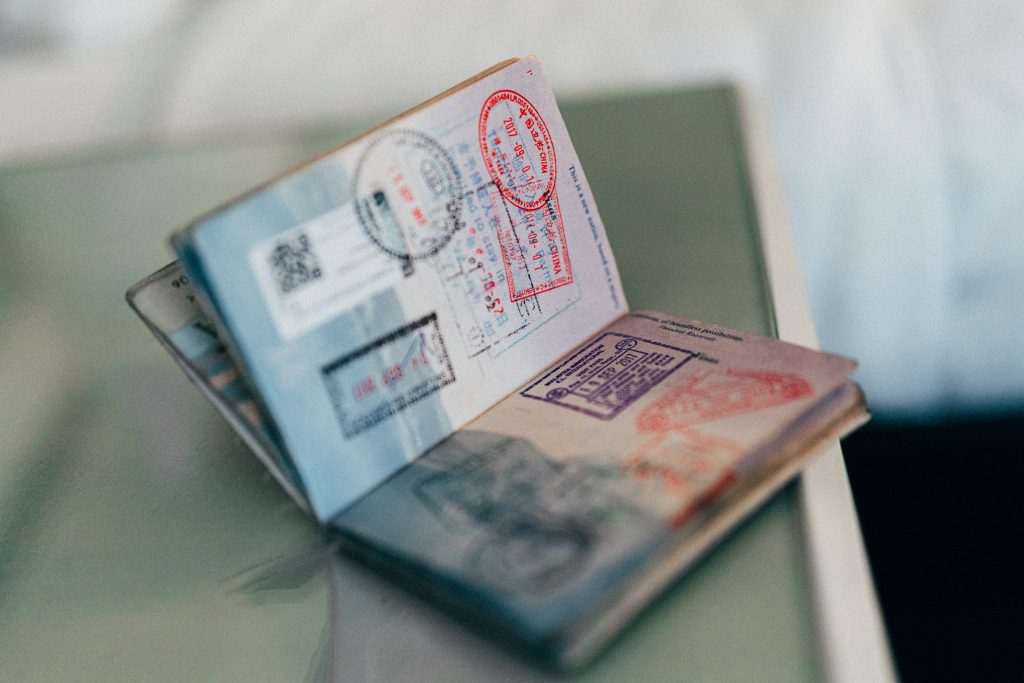 If you want to know in depth about all types of US visas, then take a look at our blog: Explain the different types of US visas and their significance!
Outlook On H-1B Visas and International Students
Now, before we move on to understand more details about H-1B student visas, let's see what impact the recent policy changes have had on this visa.
The Trump administration was rather tough on immigration policies. However, Joe Biden is expected to see immigrants as a positive force and to implement policies that reflect the same. The difficulties faced by US consulates have made it clear that foreign nationals are an integral part of the US workforce. It is only a matter of time before the Biden government has enough evidence to support its view, which states that the entry ban imposed on some foreign nationals is no longer detrimental to US interests. This new administration has already announced that it will end the ban on people from Muslim countries. Other notices, including those related to travel and coronavirus, are expected to be revoked soon.
In short, there is hope and only good news for you if you are looking forward to obtaining an H-1B visa.
Recommended Read: A comprehensive guide to the US student visa system
H-1B student visas: H1B selection process
Let's now look at other important aspects of the H-1B student visa and understand the selection process.
Here are some important things to know about H-1B visas:
H-1B visas are often seen as an intermediate step between work to extend the OPT of the F-1 visa and the Green Card. However, this may not always be the case.
H-1B student visas are initially valid for three years. They can be extended up to six years in some cases. Some exceptions also allow applicants to further extend their visa, depending on the type of work performed.
Unlike other types of visas where you can apply for yourself, the H-1B visa requires your employer to apply on your behalf. USCIS (US Citizenship and Immigration Services) does not accept applications from anyone. You need to find an employer who is willing to do the work for you.
Bonus Tip: Students enrolled in US universities often find H-1B sponsors through internships. The appropriate time to find such opportunities is in the second and third year of your university, ie before you start looking for work in the last year of your school.
If you are looking forward to becoming an international student and need help with student loans, all you have to do is fill out this form ➡️
Let's now look at the H-1B student visa selection process.
The US government has limited the number of new H1B visas issued annually. The current immigration law only allows 85,000 new H-1B visas a year. This number includes skilled foreign workers and people with advanced degrees from any US institution. It is analyzed as follows:
20,000 visas are intended for students who have obtained a master's degree (or higher) from an American university in the USA.
65,000 visas issued to skilled workers, regardless of their level of university education or where they were obtained.
When the number of visa applications exceeds the annual ceiling, USCIS uses a lottery system to randomly select the required number of reports. The luck factor plays a crucial role here. The draw is a computer-generated random selection process. It was installed in response to the very large number of H-1B applications received, which exceeded the visa quotas.
Read also: Student visa procedure J1
Obtaining an H-1B visa after graduate school
If you are a student who has a master's degree from an American university, then you have an incredible advantage over all other candidates. Your application is first submitted to the lottery team along with other postgraduate candidates. After the upper limit for the master visa through the previous lottery group has been reached, the remaining unelected applications will enter the general group and go through this selection process again. This means that you only have two chances to be selected for an H-1B student visa.
Must Read: What to Do and Do Not Do to Obtain a US Student Visa
Last words
Either you have just received your OPT work permit after graduation or you have received your first job offer after graduation or you are about to start your second year of graduation in the US. It is never too early to start thinking about your options for H-1B student visas.
H-1B Frequently Asked Questions
What kind of occupations qualify for the H-1B status?
A wide range of occupations meet the requirements for H-1B status. In general, occupational degrees in engineering, physics, biology, social sciences, mathematics and business administration will qualify for the H-1B.
What are the documents required to apply for an H-1B visa?
You will be asked to provide several documents at different stages of the H1-B application process and interview, including:
All old passports
Original passport valid for at least six months after the date of the interview.
Appointment letter for visa interview
Original action notice form I-797
When is the best time to apply for H-1B with USCIS?
The earliest that H-1B can apply to USCIS is 6 months before the selected start date. For all employers subject to the ceiling (because the ceiling can be reached early each year), it is recommended to submit the H-1B application in April for the start of the new financial year on October 1 when the new lot is available 65,000 H visas -1B.
Thank you for reading this blog "H-1B Student Visas: Everything You Need to Know". If you enjoyed reading this blog and would like to continue reading more about visas, then take a look at our blogs below.
Are you looking for student education loans?