The GRE General Test is a standardized test designed and administered by the Educational Testing Service, also known as the ETS, to assess overall academic readiness for postgraduate study. Some postgraduate programs require applicants to take not only the general GRE but also a GRE Subject Test, which assesses technical knowledge in a specific field such as physics, psychology or mathematics. In this blog you will learn everything about GRE cut scores for universities.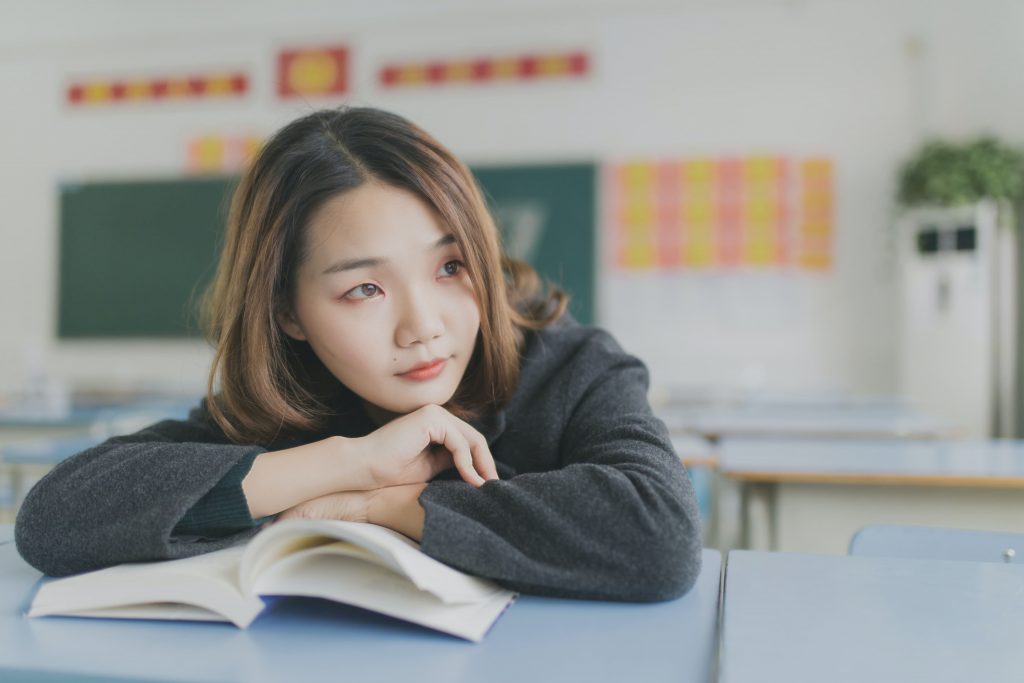 GRE subject tests
GRE exams are content-based exams that assess a student's knowledge of a particular field of study, such as biology or psychology. Each one is intended for students who have specialized or have studied extensively in this examination subject. A graduate school candidate may take a math test to demonstrate quantitative skills in graduate schools in areas where arithmetic is required, such as computer science or economics.
According to the "GRE Subject Tests" section of the ETS website, the thematic tests can help high school candidates to "stand out from the other candidates" by demonstrating their "level of knowledge and skills" in a particular academic field. The following are the six areas in which a subject test is available to cover the final GRE test result:
Biology.
Chemistry.
Literature in English.
Mathematics.
Physics.
Psychology.
ETS provides free digital practice books for each subject. The following is a summary of the material that should be understood and studied before taking a GRE exam.
Biology: It focuses on three areas of biology, each representing about a third of the exam questions based on cell and molecular biology, evolution and ecology, and organic biology.
Chemistry: This test requires knowledge of all four basic categories of chemistry as well as the relationships between them. Analytical chemistry, inorganic chemistry, organic chemistry and natural chemistry are the four areas of focus, with a greater emphasis on the last two.
English Literature: The exam requires you to demonstrate your skills in literary analysis. To pass this test, you must also be able to identify and accurately identify literary works, adapt a piece of literature based on its historical or cultural context, and understand the history and theory of literary criticism.
Mathematics: About half of this exam is devoted to calculus, while the other quarter is devoted to algebra and number theory. The remaining questions cover a variety of topics typically covered in an undergraduate math curriculum.
Physics: Questions about optics and wave phenomena, thermodynamics and statistical engineering, classical mechanics, electromagnetism, quantum mechanics, atomic physics, specific relativity and laboratory methods are common in this examination. It also includes questions on specialized physics topics such as nuclear and particle physics, but the specific topics covered vary depending on the exam.
Psychology: This exam covers six areas of psychology: biological, cognitive, social, developmental, clinical, and topics such as measurement and methodology.
Now is the time to secure a secure education loan! Fill out the form on this blog TODAY!
Is the GRE easier than the GMAT, LSAT or MCAT?
Yes. Can the GRE be used to target the same high quality universities? Yes, too. That's right, the GRE is the ticket of the smart people to the top universities and it gets students who want to get into various postgraduate and doctoral programs at universities around the world.
Read also: Good GMAT score for higher education abroad
Do I need GRE scores for a master's degree?
Yes, if you want to pursue a master's degree in the United States, the GRE is usually required. The GRE is either optional or not required in other countries such as the United Kingdom, Australia and Singapore. However, the GRE is required for admission to many competing MS programs in countries such as Germany, Canada, Australia and others.
The good news is that the GRE is no longer required for all students for the 2021 spring semester, 2021 summer and 2022 spring semesters. Applicants can submit their official GRE scores for examination, but are not required to do so. Below you will find out more about the required GRE cut-off.
Top GRE cut-off scores for Universities accepting students and their ranking
GRE scores are commonly used for admission to graduate programs. GRE scores are required for all top MS programs, although GRE scores for MS vary by program and university. The following is a list of the top GRE cut-outs for universities, QS World University Rankings, GRE oral module and other information:
| | | | | |
| --- | --- | --- | --- | --- |
| Universities | QS classification | GRE Verbal | GRE Amount | GRE Writing |
| Massachusetts Institute of Technology (MIT) | 1 | 155-162 | 158-162 | 4.5-5.3 |
| Stanford University | 2 | 155-160 | 155-160 | 4-4,8 |
| California Institute of Technology (Caltech) | 4 | 158-164 | 155-160 | 4.5-5 |
| University of Oxford | 5 | 160+ | 160+ | 4.5+ |
| University of Chicago | 9 | 155-163 | 160-167 | 4-4.5 |
| Princeton University | 12 | 159-165 | 156-165 | 4.5-5 |
| Cornell University | 18 | 160 | 159-162 | 4.5+ |
| Columbia University | 19 | 163 | 157-163 | 4.3+ |
| University of Michigan | 21 | 158-164 | 163-170 | 4-5 |
| Johns Hopkins University | 25 | 154-161 | 160-164 | 4.2-4.5 |
Do MBA programs accept GRE?
GRE scores are also used as part of the admission process for MBA and other Bachelor's business degree programs worldwide. Today, both GMAT and GRE scores for universities are accepted as part of the admissions process.
With the GRE General Test, you can choose from a wide range of business courses, including top MBA programs. Some MBA programs, however, may cite any of the GRE thematic tests as recommended or optional.
Can you enter a graduate school without a GRE?
Sure you can. Not all graduate schools require the GRE. GRE scores are optional for admission to MS programs at some universities. These universities give high value to your grade point average (GPA) from your undergraduate degree. GRE cut-out scores for universities, on the other hand, are required in colleges and competing programs. Due to the Covid epidemic, you can still apply to top graduate schools without taking the GRE in the spring of 2021, the summer of 2021 and the spring of 2022.
PS: If there is anything more you would like to know. Add it to the comments section!
Thank you for reading this blog at 'GRE Cut-Off Scores for Universities'. If you want to read more, here are some blogs you might be interested in:
Are you looking for student education loans?